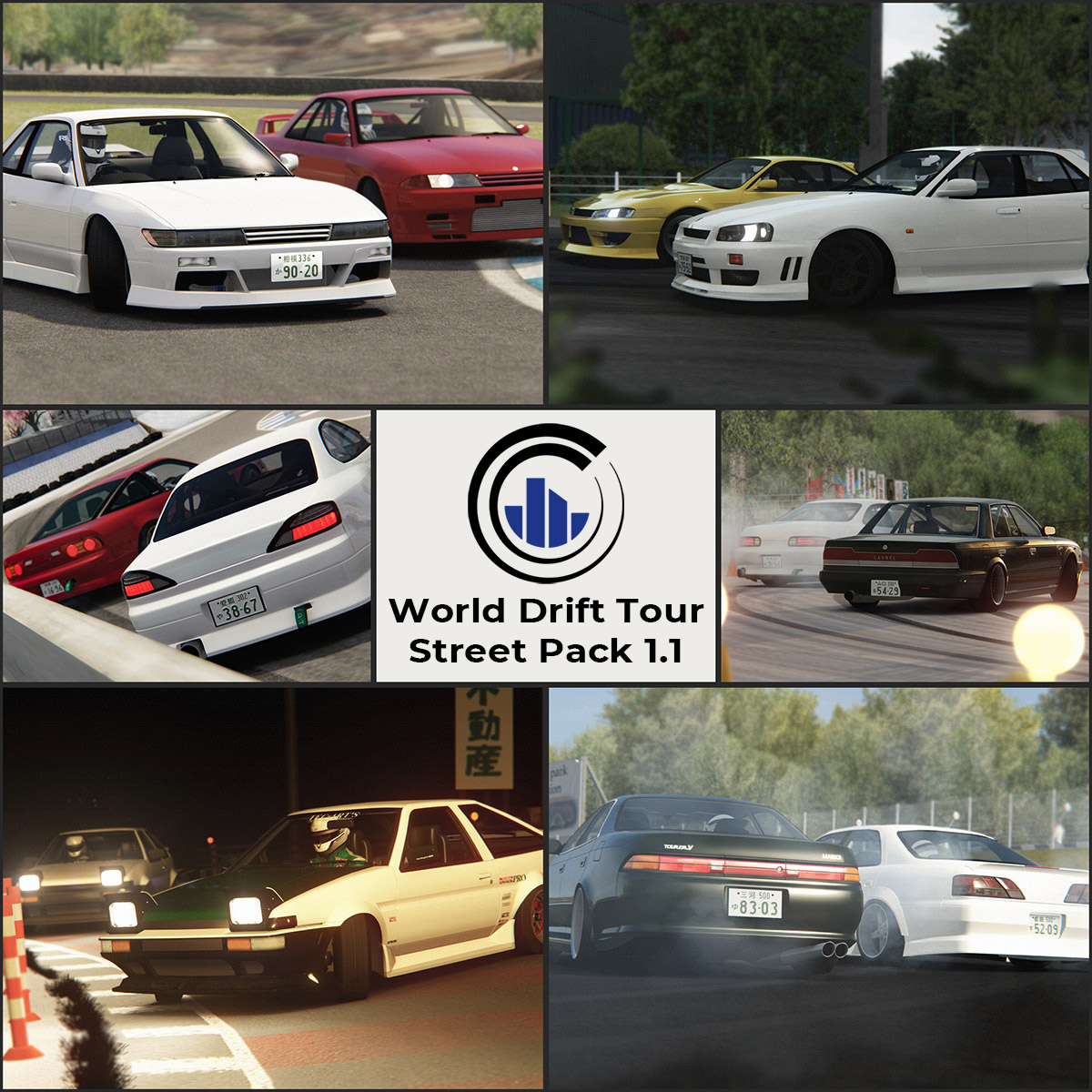 World Drift Tour Car Pack
Version 1.3
12 drift race cars
Custom body kits (most aero packages, rims and more modeled by WDT Team)
The most realistic physics model we ever done
Extremely well balanced cars (Power ratio, grip rate and equivalence)
Working great from the box for your own drift championships and competitions.
in the next update:
WDT Street Car Pack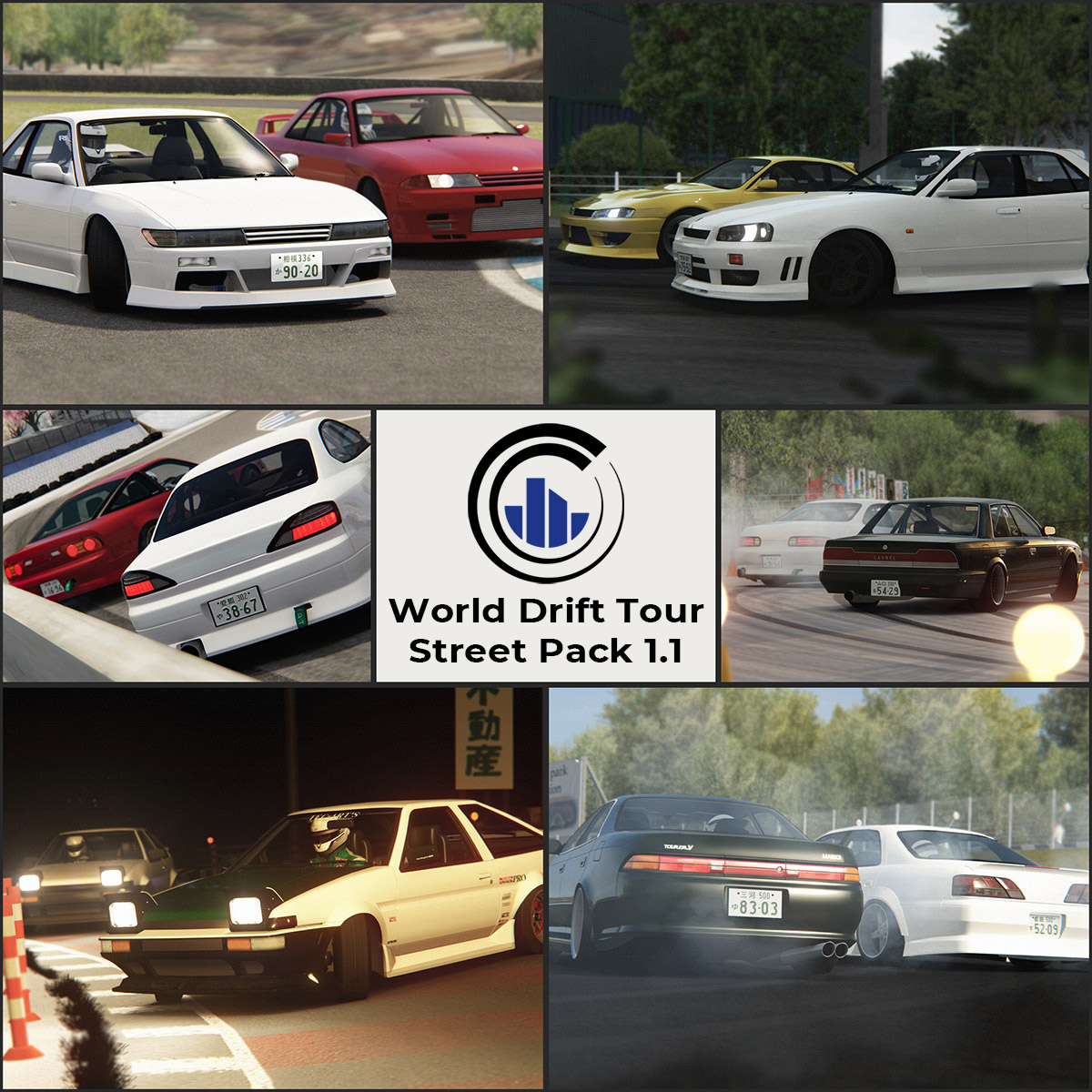 Version 1.1 (23.02.2020)
11 drift cars
Drift Street Legal Class
Meet the world classic drift cars. Fun and easy to drive. Entry level for your drift skills or gain some more as an experienced driver.
(Delete the previous version before installing the new version)
Winter Drift Pack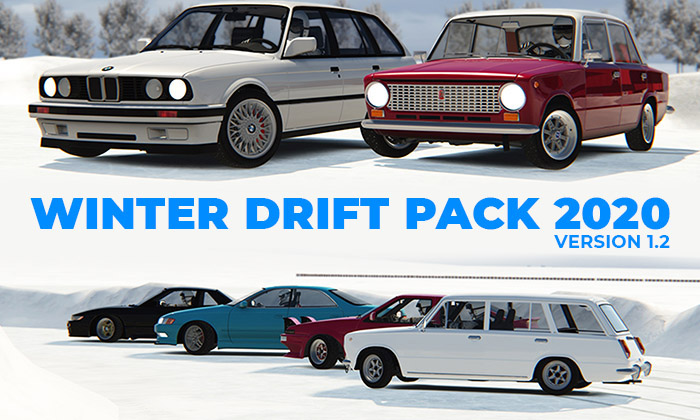 Version 1.2
7 cars and 6 winter tracks
Road cars and super light race cars with studded snow tires
Realistic physics model
Unique winter battles on the ice. Be the part of outstandingly close drift runs.
History of World Drift Tour Project
28.10.2018
World Drift Tour Car Pack 1.0
03.11.2018
First event - Synchro drift
17.11.2018
WDT Stage 1 - Suzuka Circuit
26.12.2018
Winter Drift Car Pack 2019
08.01.2019
Update World Drift Tour Car Pack v1.1
06.04.2019
Update World Drift Tour Car Pack v1.2
18.08.2019
Update World Drift Tour Car Pack v1.3
05.10.2019
Final Stage 8 - Texas
03.11.2019
WDT Street Car Pack
08.12.2019
Winter Drift Pack 2020
25.12.2019
Update Winter Drift Pack v1.2
23.02.2020
Update WDT Street Car Pack
WDT Championship 2020
New cars
WDT Car Pack 1000hp
and much more...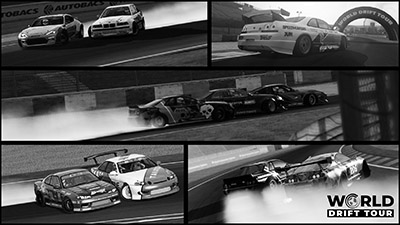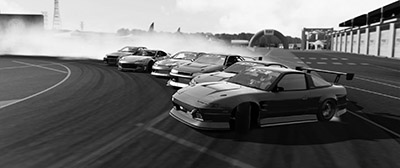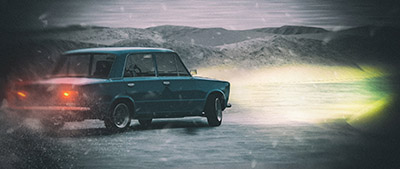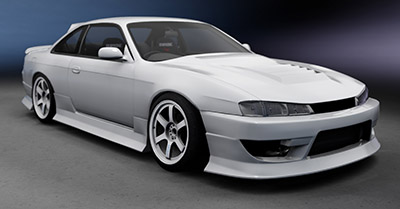 World Drift Tour Team
We are the group of drift enthusiasts with the desire of making the most realistic simracing drift product. WDT drift packs are used by professional drivers and casual gamers alike. Discover the most epic drift runs with us.
Dmitrii Alekseev - manager of WDT, physics, 3D models, referee
Vyacheslav Slavnikov - social media, referee
Kirill Maksimov - 3D models (cars and tracks)
Vladislav Artemyev - Broadcast Director
Our project is non-commercial and free for everyone.
You can support our passion with your donations through the Paypal with a link below.
1$ for 24/7 Servers
3$ for WDT Championship
5$ for update cars
10$ for new car packs
20$ for testing real drifting cars and import it in AC.
Thank you for your support!
Contacts
Discord: World Drift Tour
Facebook: @worlddrifttour
Instagram: @worlddrifttour
VK: vk.com/worlddrifttour
Email: worlddrifttour@gmail.com